History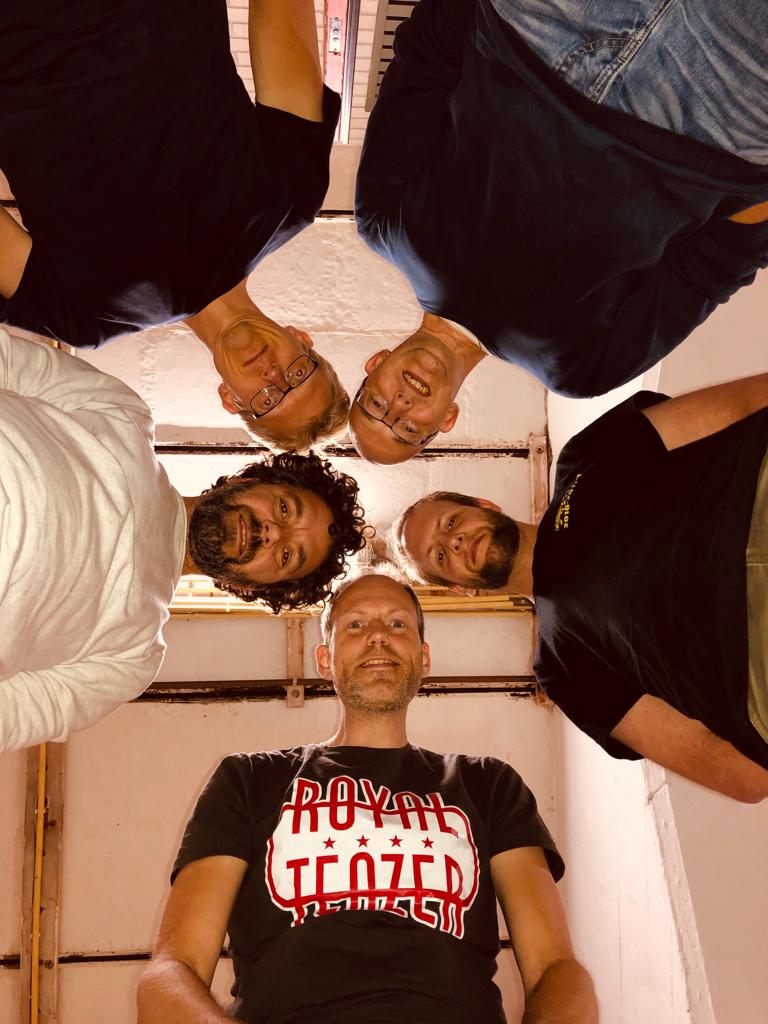 Royal Teazer is a band with a Rock ´n Roll heart. Songs with head and tail. It all begins with a solid rhythm session. Mr. Klanker is our sympathetic base player. Either with or without frets. Mr. Smits hits the drums. Hard or softly, quickly or slowly, he doesn´t care. As long as the beat goes steady. And steady he goes! On top of this solid base it is Mr Keijzer to do his thing. His fresh guitar sounds are always lightly digestible. Mr. Twisq plays everything that makes a sound. From cowbell to ukelele and synths. Mr. Both gives a meaning to the band with his warm voice. He sings about life in both the good and the bad times.
Mr. Both sings with a little help from his friends. Mr. Twisq and Mr. Smits do the lead vocals occassionally. But more often, Mr. Klanker joins in and we all sing polyphonic! Check our music here!
Royal Teazer plays their own songs as well as cover songs. Enjoy a musical journey through the pst fifty years. Of course on the Royal Teazer way; tight and ployphonic! Look here for our list of songs.
Royal Teazer plays in big and small venues. Get in touch for more information or bookings.
Check our page on Facebook.